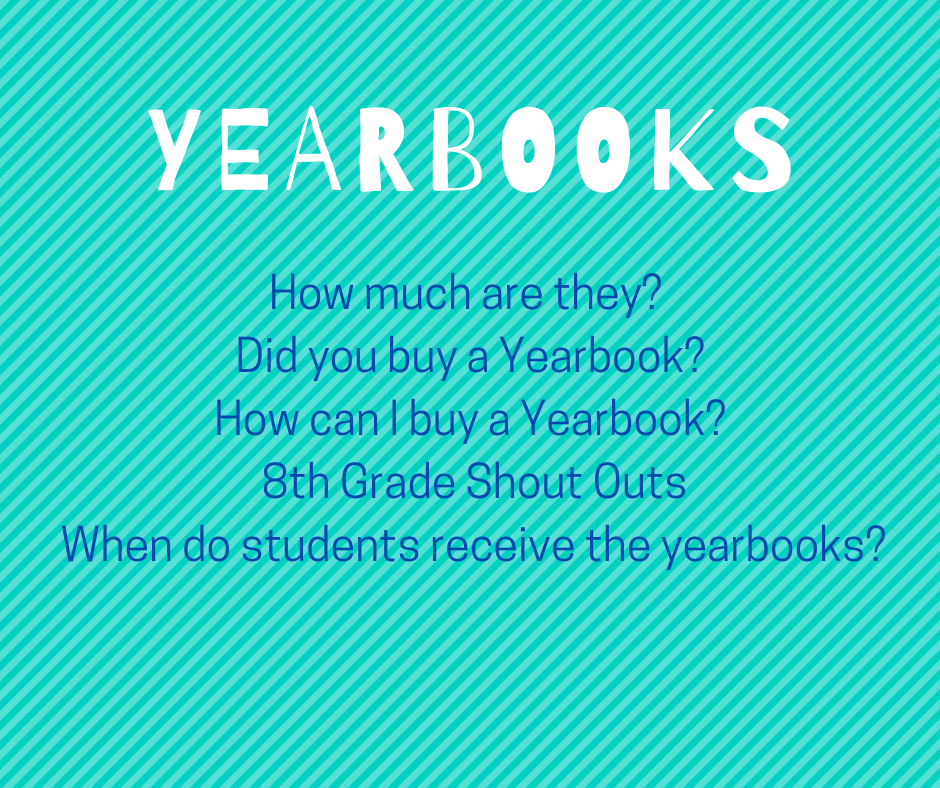 Yearbooks cost $30 until January 1st. Then the price is $35.
Yearbooks can be purchased at www.yearbookforever.com or go to your students portal, pay fees, then select yearbook.
If you're an 8th grade guardian and would like to purchase a shout out page or section in the yearbook, 8th Grade Recognition Flyer
Students receive their yearbooks two weeks before school ends.
All other questions about Yearbooks, please contact Amanda Schmidt the yearbook Advisor at aschmidt@pasco.k12.fl.us